We deliver electronics that are tailored to customer requirements. Often these are control and regulation devices that require high speed and precision, or measuring equipment for extreme environments.
Our engineers have a great deal of expertise in both analogue and digital design, high and low frequencies, hardware and software. This enables us to produce reliable solutions that are new to the market.
Often there is a lot more that can be solved with the help of electronics than the customer initially thinks.
Research Electronics make the impossible possible.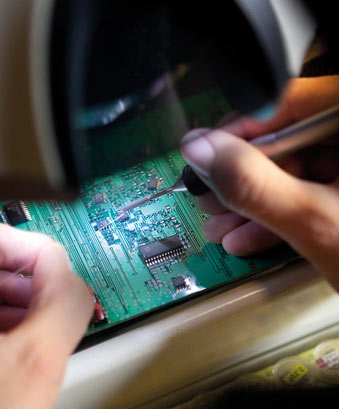 Contact Research Electronics
Research Electronics AB
Gamla Olsnäsvägen 7
793 60 Siljansnäs, Sweden
t: +46 (0)247-233 50