GBT Concept – multifunctional climate floor

GBT Concept is a complete installation system for offices, shops and public places. The system is based on installation floor technology, with integrated ventilation and climate control. Electricity distribution, computer networks, modular walls, fire extinguishing systems and a central vacuum are also part of the system.
Research Electronics has developed a control system for a fan unit that enables the interior climate to be maintained at a stable level throughout the year. The fan is also able to maintain controlled low levels of carbon dioxide in the indoor environment.
GBT Concept's solution controls the ventilation and the climate from the floor using special controllers. This means that energy consumption can be reduced by up to 50 percent.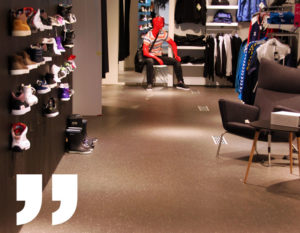 Research Electronics helped us to deliver great technology at the right price. They showed commitment and not only produced the electronics, they also helped us to build the circuit boards.
/ Bo-Gösta Rönnberg, former employee
More
customised solutions